Julius Bissier #5
Museum art in finest reproduction
Julius Bissier, "19.10.49 l ", 1949, ink.
"Bissier was born in Freiburg, Germany. His artistic training was cut short by the First World War and after serving in the conflict, Bissier became interested in Zen Buddhism. This had a major influence on his work. Bissier experimented with several different styles during his artistic career. He made abstract brush drawings from 1929 and was able to continue these in secret when he was forbidden to paint during the Nazi regime. In the early 1950s, Bissier experimented with tempera, which he used in a series of miniatures. He also began to mix his own pigments and prepare irregular cloth grounds for his works." – National Galleries Scotland
Offset printing  |  250 g paper  |  40 x 50 cm
Julius Bissier #5
Museum art in finest reproduction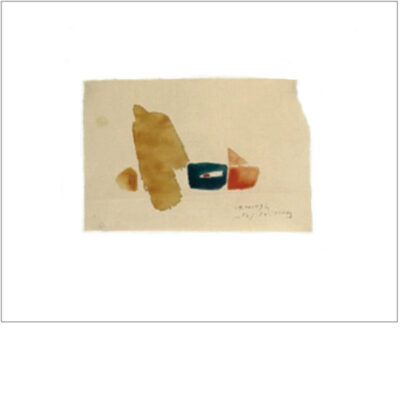 Julius Bissier, "19.10.49 l ", 1949, ink.
"Bissier was born in Freiburg, Germany. His artistic training was cut short by the First World War and after serving in the conflict, Bissier became interested in Zen Buddhism. This had a major influence on his work. Bissier experimented with several different styles during his artistic career. He made abstract brush drawings from 1929 and was able to continue these in secret when he was forbidden to paint during the Nazi regime. In the early 1950s, Bissier experimented with tempera, which he used in a series of miniatures. He also began to mix his own pigments and prepare irregular cloth grounds for his works." – National Galleries Scotland
Offset printing  |  250 g paper  |  40 x 50 cm